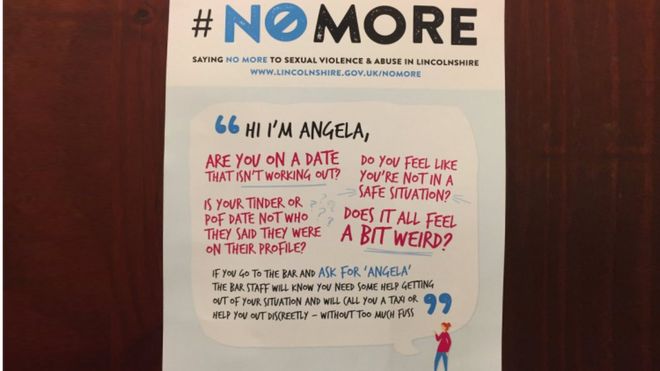 Anyone heard of 'Ask for Angela'?
Ask for Angela is a simple code-word campaign for people feeling unsafe on a date, originally trialled by Lincolnshire County Council. It encourages people on dates that have turned difficult or dangerous to discreetly ask for help by going to the bar and 'Ask for Angela' - a phrase aimed at alerting bar staff to the cry for help so they can help by calling a taxi or discreetly extricating them from the situation. Ask for Angela has been rolled out across the UK and is receiving global attention at present.
I am all for safer dating and anything that assists us stay safe in a world full of hidden dangers. Apparently, bar staff are receiving specialist training to deal with situations when they arise. But the publicity posters openly admit that it's dates from Tinder and Plenty of Fish that are the main targets for help – free dating apps/sites where anyone can join and anyone does.
Much better in my book is to invest a little in your own safety up-front to make sure you don't go out fearing what will happen on your date. That safety can come from using an
accredited professional matchmaking service like RSVP
. You'll know that the person you're meeting has already been met face-to-face by one of RSVP's expert dating consultants. Attending some of
RSVP's hosted singles events
is a sure-fire way of knowing that you won't need Angela's assistance, as you will have a host there to make sure everything runs smoothly.